While Crackmes.de returns, I leave a couple of files for practice.
Mientras vuelve Crackmes.de, os dejo un par de archivos para practicar.
In the folder crackmes.de_mirror you have two files:
En la carpeta crackmes.de_mirror tienes dos archivos:
---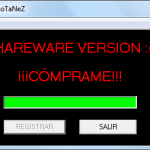 Solución al Crackme 3 de Sotanez
Introducción Activar un botón en memoria Activar el botón de forma permanente Serial Hardcodeado Links Introducción Este crackme pertenece a
Read more.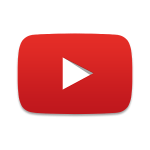 VideoTutorial – KeyGen para el Crackme#1 de WinFan
Lista de reproducción
Read more.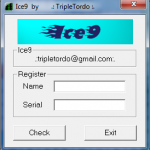 TripleTordo's Ice9 Keygen
Introducción Este un crackme muy interesante para principiantes ya que la rutina no es muy compleja. Está hecho en ensamblador.
Read more.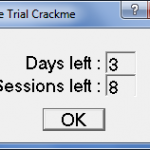 Solución al Time Trial de Detten
Intro Hoy tenemos aquí otro crackme sacado del baúl de los recuerdos. En este caso se trata de una protección
Read more.