While Crackmes.de returns, I leave a couple of files for practice.
Mientras vuelve Crackmes.de, os dejo un par de archivos para practicar.
In the folder crackmes.de_mirror you have two files:
En la carpeta crackmes.de_mirror tienes dos archivos:
---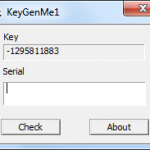 Solución al KeyGenMe1 (RSA127) de C00lw0lf
Introducción Funcionamiento de RSA OllyDbg Calculando la clave privada (d) Ejemplo operacional Keygen Links Introducción Segunda crackme con RSA que
Read more.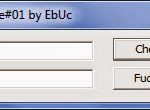 Keygen para el KeygenMe#01 de eBuC – Comparación lineal
Primeras impresiones Analizamos el programa con PEiD y nos muestra que está hecho en ensamblador. Unas pruebas introduciendo datos nos
Read more.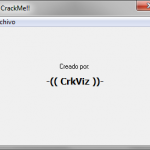 Solución a los CrackMes de CrkViZ 1-5
Introducción Herramientas disponibles CrkViz-1 (Serial a la vista) CrkViz-2 (Parcheando rutina aleatoria) CrkViz-3 (Nag+Keygen) CrkViz-4 (Límite de ejecuciones+Keygen) CrkViz-5 (Serial
Read more.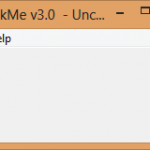 Cruehead's Crackme 3.0 Keygen [3/3]
Introducción Esta es la tercera y última entrega de los crackmes de Cruehead. En esta ocasión nos enfrentamos a un
Read more.