Warning: This challenge is still active and therefore should not be resolved using this information.
Aviso: Este reto sigue en activo y por lo tanto no se debería resolver utilizando esta información.
Introducción
En los retos de esteganografía ya uno se espera de todo, y cuantos más haces más enrevesados encuentras. Hoy no, hoy vamos a tratar un clásico dentro de este tipo de retos, ocultar un archivo dentro de otro.
Buscando la solución
Prácticamente lo primero que hago cuando me descargo una imágen en éste tipo de retos es abrirla con un editor hexadecimal, y en este caso hemos dado en el clavo. La abrimos con un editor cualquiera y al final del archivo encontramos que estamos tratando con un archivo ZIP (cabecera PK).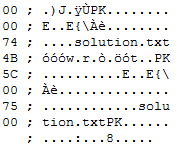 La abrimos con 7zip y vemos el prometido archivo txt, dentro ¿qué abrá?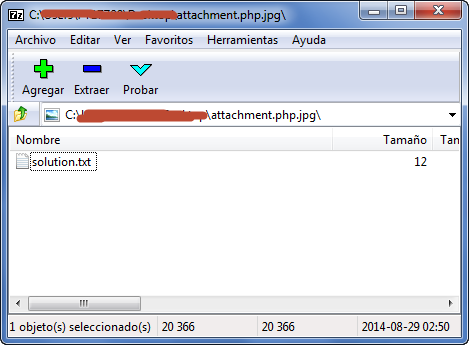 Links