While Crackmes.de returns, I leave a couple of files for practice.
Mientras vuelve Crackmes.de, os dejo un par de archivos para practicar.
In the folder crackmes.de_mirror you have two files:
En la carpeta crackmes.de_mirror tienes dos archivos:
---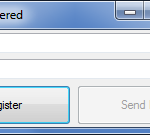 Shadow's Register Me – Parchear un .Net
Introducción Este es un crackme hecho en .Net con dos Nags a parchear y un algoritmo muy sencillo pero que
Read more.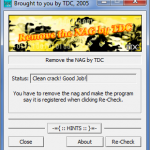 TDC's Remove the NAG – Parche
Intro Es un crackme realizado en ensamblador y en el que el objetivo es remover la NAG de la forma
Read more.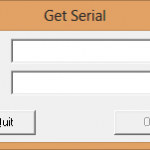 ideku_nih's Code this Keygen
Introducción Hoy tenemos aquí un crackme hecho en Visual Basic 6 (pcode), pero lo vamos a abordar de una manera
Read more.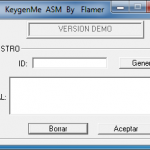 Solución para el KeygenMe ASM de Flamer
Intro Análisis Keygen Links Intro El crackme que analizamos hoy está hecho en ensamblador y si bien su dificultad es
Read more.